Fiber optic patch cords
These fiber optic cables, adorned with connectors at both ends, are recognized by various names such as optical jumpers, fiber jumpers, or fiber patch cords. However, their purpose remains elegantly straightforward: they bridge the gap between devices in expands ive fiber optic networks. In today's high-paced world, where speed and reliability are paramount, fiber optics have emerged as the beacon of choice for businesses and individuals alike.
Application of fiber jumper
In a world increasingly reliant on high-speed Internet, fiber optic jumpers play a pivotal role in ensuring seamless device functionality. These versatile cables find their prime applications in:
Data Centers: The backbone of digital operations.
Medical Imaging Centers: Enhancing diagnostics through swift data transmission.
Telephone Lines: Enabling crystal-clear conversations.
Game Design Studios: Powering immersive gaming experiences.
Server Rooms: Safeguarding uninterrupted server operations.
Mechanical Engineering: Enhancing precision and efficiency.
Passionate gamers, dedicated filmmakers, and content streamers also join the ranks of fiber optic enthusiasts, harnessing its capabilities for their creative endeavors.
Types of fiber jumpers
Selecting the right fiber optic jumper hinges on understanding the connector type and usage duration. This versatile equipment adapts to diverse requirements without compromising on specificity. The connectors commonly encountered include:
LC
SC
ST
FC
MPO
MTP
While the LC-LC and ST-ST connectors are prevalent, hybrid configurations such as LC-SC or LC-FC are also feasible.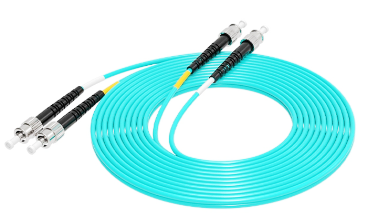 ST-ST Fiber Optic Patch Cord
Fiber Optic Modes
Beyond connectors, the choice of mode is equally crucial. The two primary modes are:
Single-mode: Ideal for long-distance transmission in industries like cable television, filmmaking, and telephony.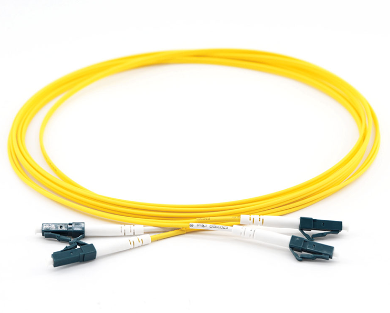 Single Mode Optical Patch Cord/Jumper
Multimode: Suited for local communication and not recommended for extensive networks or global connections.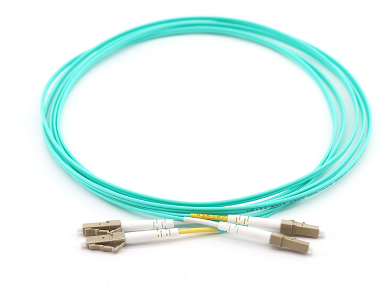 Multi Mode Optical Patch Cord/Jumper

Other types of fiber optic jumpers?
Once connectors and modes are defined, an array of fiber optic jumpers awaits:
Switchable Fiber Patch Cord: Adaptable and efficient across diverse settings.
Bend Insensitive Fiber Patch Cord: Resilient against wear and tear, perfect for dynamic environments.
Armored Fiber Patch Cord: Robust and flexible, designed to endure challenging surroundings.
Key Considerations
Crafting a tailored network solution requires aligning fiber optic jumpers with industry needs. When procuring these essential components, factors like:
Length: Ensuring optimal reach and connection.
Environment: Considering temperature and potential hazards.
Durability: Addressing issues of bending and wear.
Elevating Your Connectivity
The fiber optic jumper assumes a central role in establishing a robust network infrastructure. With a grasp of connectors, modes, and jumper types, an exceptional setup beckons.
In a world where data centers signify significant investments, the effort invested in selecting appropriate equipment reaps substantial rewards. Networks that operate efficiently, quickly, and enduringly translate to tangible cost savings and enduring success.